Powerball Informer Print Ads
During my internship at Hoffman York, I had the opportunity to concept and help with the art direction for a print advertisement for Wisconsin Lottery's Powerball. The campaign celebrates 25 years of Powerball, while also speaking to the benefits of being a Wisconsin Lottery retailer. The first image is first concept. It is a gas station candy bar with a twist. The wrapper's name is replaced with "109 Million," the amount of commissions retailers made in 2016. Hidden in other parts of the wrapper are messages to appeal to the target audience. The second concept features a Wisconsin Lottery register, one that would be familiar to the target audience. Hidden in the buttons is a message for current Lottery retailers. Wisconsin Lottery chose the second concept in this campaign.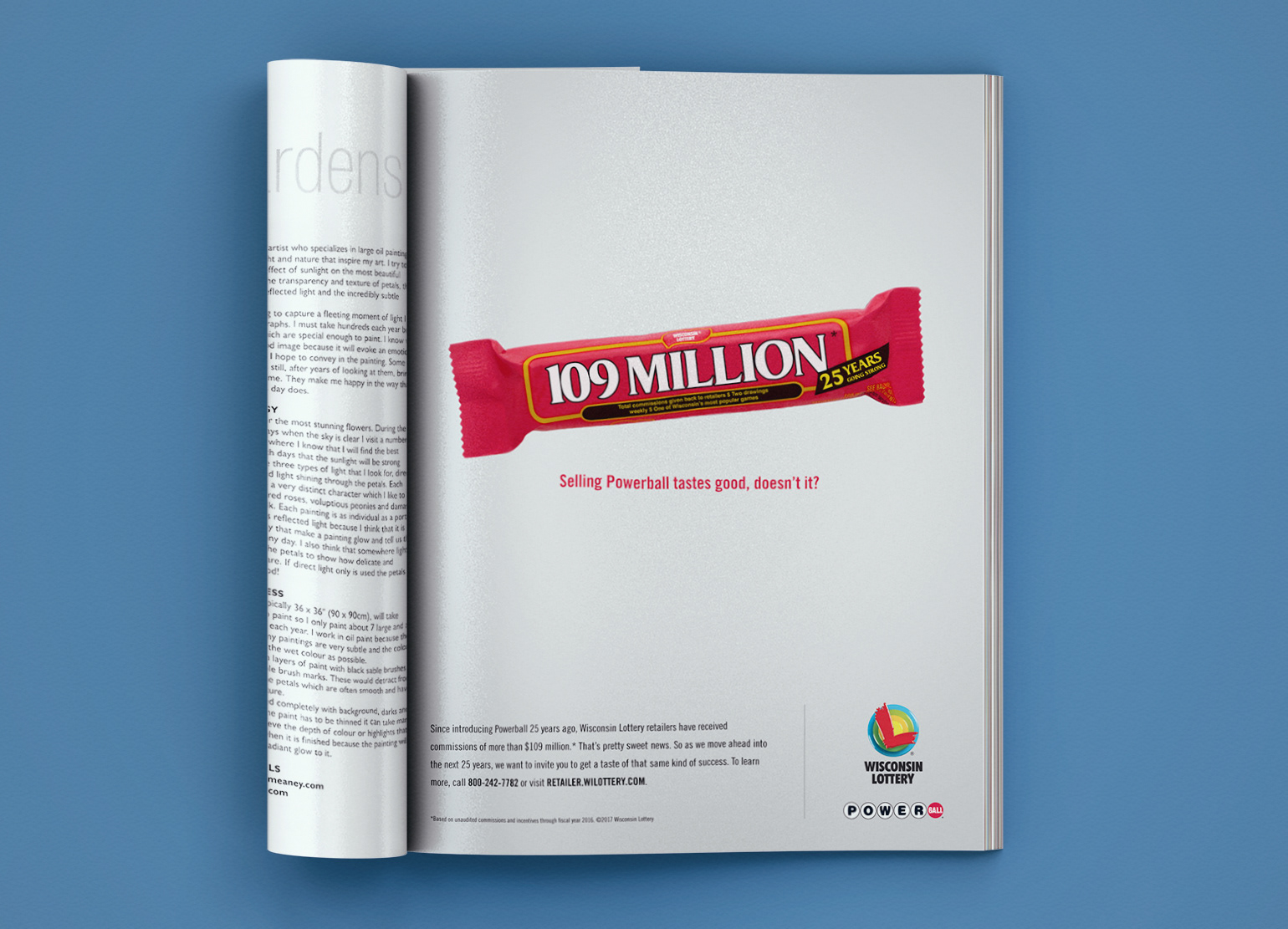 Body Copy
Since introducing Powerball 25 years ago, Wisconsin Lottery retailers have received commissions of more than $109 million.* That's pretty sweet news. So as we move ahead into the next 25 years, we want to invite you to get a taste of that same kind of success. To learn more, call 800-242-7782 or visit RETAILER.WILOTTERY.COM.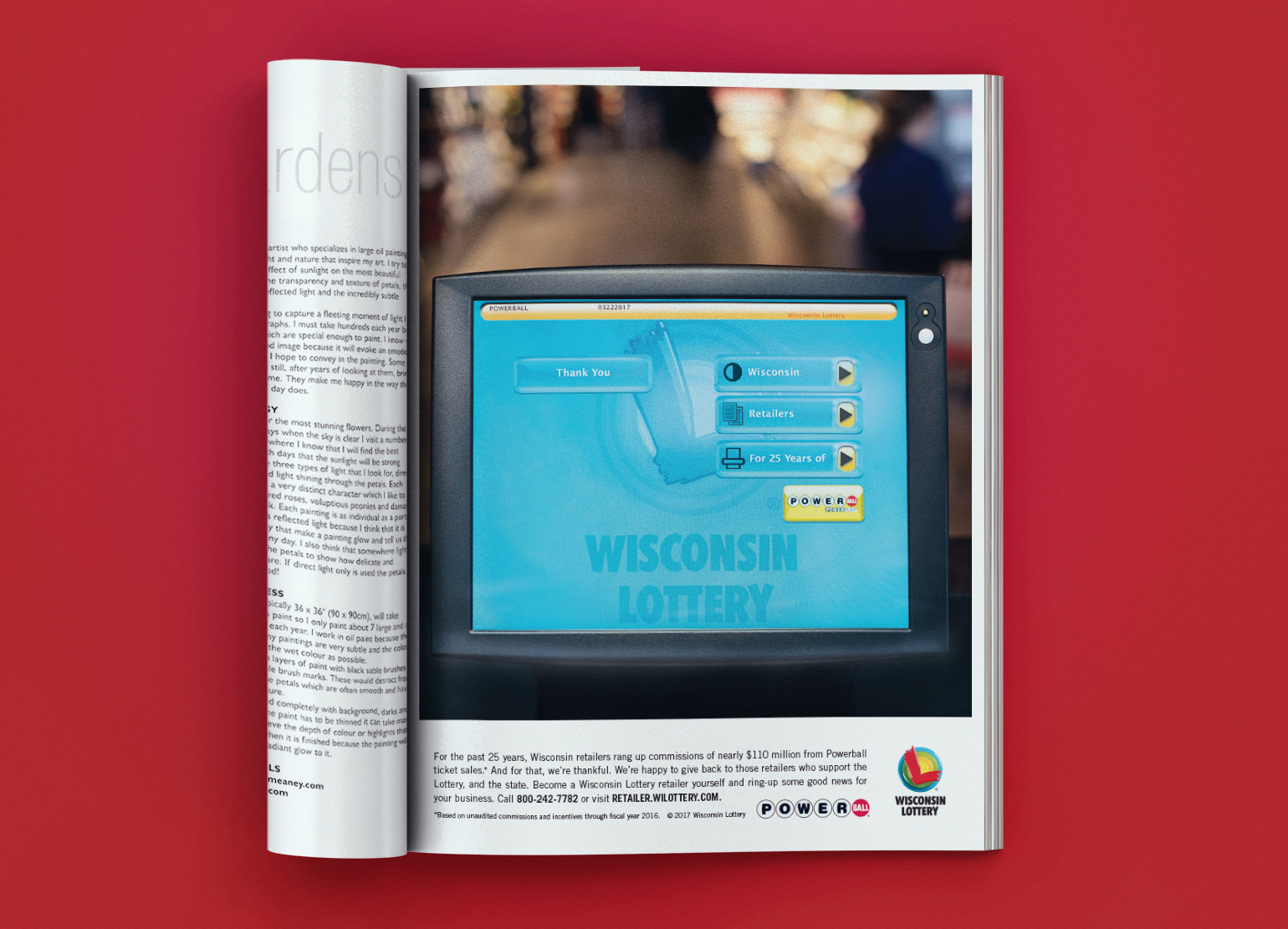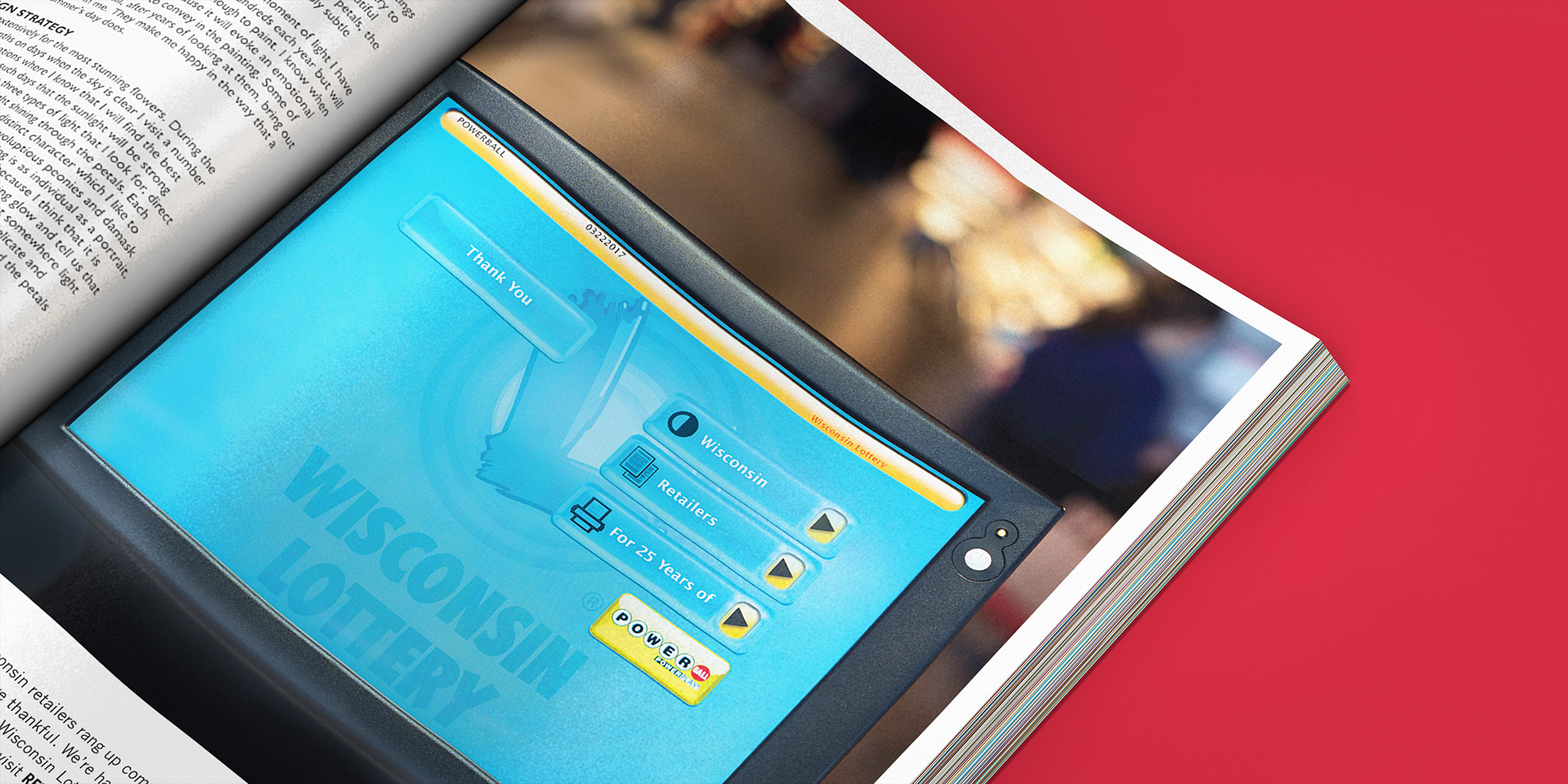 Body Copy
For the past 25 years, Wisconsin retailers rang up commissions of nearly $110 million from Powerball Ticket sales.* And for that, we're thankful. We're happy to give back to those retailers who support the Lottery, and the state. Become a Wisconsin Lottery retailer yourself and ring-up some good news for your business. Call 800-242-7782 or visit RETAILER.WILOTTERY.COM.